Welcome to the MAYFISHINGTRIP.COM web-site! Please feel free to browse around, look at pictures, and read about our growing fishing group of friends, and family. My name is Chris Chaffin and if you would like to contact me for any reason, please do so at C_D_CHAFFIN@YAHOO.COM

Every January I start thinking about May's trip. For as long as I can remember, I have gone fishing with my Father the third weekend in May up in Maine. Although the destination changed a few years ago, the anticipaton of this great weekend never ceases every year. A great fishing trip with my Father, my Son, and a bunch of great friends simply doesn't grow old and only gets better every year! See, this isn't just a trip, it's a tradition...


HOW IT ALL STARTED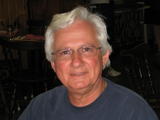 My Father, Doug Chaffin, went with some friends to Castle Island Camps, in Belgrade, Maine, back in 1968. I'm not sure how they heard about the place, but it seemed like it was worth taking a shot and trying out the hospitality and fishing. They quickly became great friends with the owners, Horatio and Valerie Castle, and continued to go every year after, about the third weekend in May. As the years passed, the few guys invited their friends to join them and the group grew. Eventually, some had sons, and when they became old enough, they brought them along to experience the fishing and to spend some quality time together. That tradition has continued to today and now there are some families that are three generation strong going on this trip every year.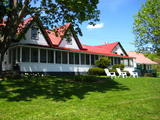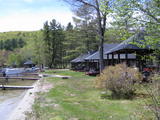 A few years ago we changed the location of our trip. It was a very hard decision to make, but we feel we made the right decision for our group. Our fishing location moved about 11 miles from the old one and has provided us more room to grow and is very reasonable. Bear Spring Camps is located in Rome, Maine and there is a link to their web-site on on each page of this site. They provide us with furnished cabins of various sizes, three meals a day, and a private boat dock at each cabin. Boats are for rent by the day. That is really generalizing it, so please visit their site.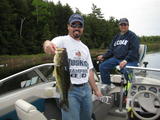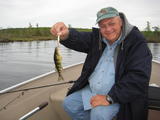 The guys fish for various species on this lake, Great Pond. I'm sure you'll see our pictures on this site of size ranges, from very small (lure size) to some very decent fish! On any given day you may catch Bass, Northern Pike, Perch, Smallmouth Bass, Pickerel, an occasional, and rare, Tree Fish. This lake is quite large and no one ever fishes the entire thing. The weather can change abruptly, making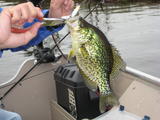 the trip seem miserable; however we all know we cannot control that, so come prepared for a foul weather day. Each cabin has its own wood-burning stove with a couch, or chairs, providing a comfortable place to relax while the weather does its thing. If you happen to be out on the lake when the weather turns, please be very careful and I'm sure you'll have some great stories to tell at the dinner table.


That's what it's all about, spending time with friends, or maybe it's some good Father/Son time? My Dad gets bent out of shape when I can't go, and now I get bent out of shape when my Son can't go, but life happens sometimes. The fact is, go anyways! I could spend hours telling stories from previous trips. So many memories created at a time, set aside from the busy life, which have such an impact.. and are priceless!